The Artist
I have a BA degree in Art. I'm currently seeking employment in the art field - I hope to illustrate. I live in Virginia at home with my parents, brother, and two cats. I've always loved drawing and telling stories. Drawing comics allows me to do both, and hopefully I will improve as I go along.
Navigation by WebRing.
The Story
After Connie's family inherits her great uncle Thomas' estate they move to Dolores, Colorado. They estate is fully staffed, cared for by a mysterious, aloof Estate Manager, Simon Wolfe, and comes with with lots of relatives, some of which aren't so friendly. Coping with the move might be a bit harder than expected - especially when Connie discovers Simon's deepest secret!
The Cast
Constance Paoli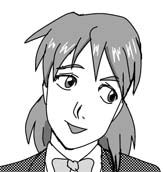 Age:15
Height: 5'6
Birthday: May 13
Likes: reading, cooking/baking, the country side, helping others
Dislikes: mess, burdening others, large bodies of water
Fears: Losing her family or friends
Dreams: To own her own bakery
Favorite subject: History
Fun Facts:
~ Has hydrophobia
~ Favorite food - Chinese
~ Likes the crumbs at the bottom of a chip bag because they have the most flavor
~ Is a very friendly, but reserved person
Biography
Though born in Dolores, Connie was raised in Denver from the age of five. Despite being raised there, the only thing Connie misses about the city is her best friend, Katie, whom she's known since the first grade. She's excited to live in the estate with her parents, and looks forward to meeting her father's relatives, whom he's spoken of often. She can't wait to start high school so she can make new friends, and she even spots a potential friend in Simon... but he has a very secretive nature which might be an obstacle. Nonetheless, she is not dissuaded from at least trying to be friendly.








Greg Paoli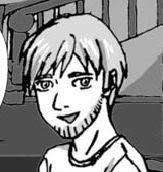 Age: 34
Height: 5'11"
Birthday: January 30
Spouse: Natalie Paoli
Likes: when Connie plays the piano, showing off the estate
Dislikes: redecorating, eating out a lot, boys who like Connie
Fears: Will becoming a deliquent
Dreams: Living in his uncles house; being near the family he grew up with
Fun Facts:
~ Favorite food - Cheese cake
~ Job - pharmacist
Biography
Due to his mother's failing health and his father working all the time, Greg spent a lot of time at his Aunt Marianne and Uncle Thomas's estate growing up. Greg loved the mansion and loved to play with his various cousins whenever they visited. He adored both Thomas and Marianne; Marianne became like a mother to him and Thomas was like the father he never got to see.
When Greg went away for college, the hardest part was not getting to visit his uncle as much anymore. He met Natalie at college, and married her at the end of his first year, which was Natalie's third year. Once Greg earned his degree in pharmaceuticals he got a job in Denver, CO, which moved him, Natalie, and Connie away from Dolores, and consequently, his family. Greg regretted that Connie never got to know his aunt or uncle. When his uncle died and left them the estate he was extatic to move back home near his family where Connie could get to know the rest of his family. Greg now works as a pharmacist at the local drug store in Dolores, CO.
Natalie Paoli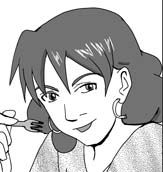 Age:36
Height: 5'8"
Birthday: March 11
Spouse: Greg Paoli
Likes: Organization, staying home to raise Connie, decorating
Dislikes: Doing something spur of the moment, being the last to know something
Fears: For Connie's safety, Will's temper
Dreams: Connie will marry a respectable man for love, Will finds his way in life
Fun Facts:
~ Studied Interior Design in college
~ Was an only child
~ Isn't a very neat, orderly person by nature
Biography
Natalie grew up in Montana with her mother and father. She attended a college in Alabama where she met Greg. She was 20 years old when they got married and still had a year of college left. She gave birth to Connie at 21, six days after graduation. Due to her strong desire to stay at home and raise their daughter, she didn't pursue any further education or a career.
Simon Wolfe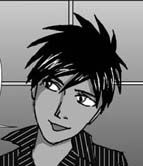 Age: 19
Height: 6'0"
Birthday: May 30
Spouse: None
Likes: dressing nice, mornings, flirting
Dislikes: rainy days, sunsets, having others think ill of him, any form of glasses, wearing hats
Fears: Burning buildings
Dreams: Being a composer/musician
Fun Facts:
~ He was born in Ignacio, CO where his parents died
~ He was adopted and moved to Dolores
~ He has always been selfish; doing something for others takes effort on his part, But he didn't mind doing things for Thomas...
~ When he was young, after he was adopted, he broke his arm. His adoptive parents dressed him in button down shirts because it was easier to help him with a sling. Simon became used to it, so his preferred wardrobe is mainly button, collared shirts.
Biography
Dianne Kilt
Age:45
Height: 5'8"
Birthday: December 9
Spouse: Robert Kilt
Likes: Expensive looking things, tub baths, piano music
Dislikes: Disrespectful children, not inheriting the estate
Fears: Being alone forever, her parents being right
Dreams: To live in Paoli Estate one day
Fun Facts:
~ She was very close to Marianne, despite their age difference
~ She married her husband despite her parents disapproval

Biography
Dianne is the youngest of eight children. As a result, she didn't get a big inheritance. When she met Robert, her parents told her she wouldn't get her inheritance if she married him. She married him despite their threats and was left penniless. Since Marianne was so close to her, she promised that she would always take care of Dianne... including after her death by way of inheritance.
Doris "Dori" Kilt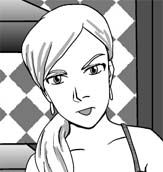 Age:21
Height: 5'9"
Birthday: October 1
Spouse: None
Likes: Shopping, fashion magazines, parties
Dislikes: Being bored, visiting relatives
Fears: Going broke, losing her car
Dreams: To live in a big city, to marry someone rich and handsome
Fun Facts:
~ She's very selfish, but she does have a caring side
~ She studied English in college
~ She hates other peoples' kids, but she wants her own some day
~ She has a younger brother who she's best friends with
Biography
Dori is the dictionary definition of superficial. She loves shopping and doesn't heed financial struggles. As a result, her mother and father are in quite a bit of debt from all Dori's credit card bills. She claims to be "job searching", though she doesn't put in any applications. What she really wants is to marry a rich, handsome man who will take care of her and run off to live in some big city with him.
Erik Adams
Age:14
Height: 5'7"
Birthday: June 20
Likes: playig video games, riding his bike, hanging out with his sister, playing guitar
Dislikes: English, P.E., small towns
Fears: Never amounting to anything
Dreams: To own his own business
Favorite Subject: Math
Fun Facts:
~ He's known Jesse since second grade
~ Of the two of them, Erik is more of a geek
~ Despite this he isn't one to be pushed around by bullies and protects Jesse from them
Biography
Eric was born and raised in his hometown. Its all he's evern known except for when they visit his grandparents on his father's side in Michigan. He doesn't like the small town and when he graduates high school, he plans to go to a big university, get a degree, finish graduate school, and get a job in New York City. He's not sure what he wants to do with his life though, so his 'big plans' are a bit on hold at the moment.
Jesse Reed
Age:14
Height: 5'5"
Birthday: March 19
Likes: Playing video games, manga/comics, science fiction, his dog, drawing
Dislikes: extreme cold or heat, drinking carbonated beverages
Fears: Being a bad example for his brothers
Dreams: Becoming a video game/character designer
Favorite Subject: Fine Arts
Fun Facts:
~ He has a very reserved personality
~ Reesie teases him a lot, but she fully supports his pursuit of art
Biography
Jesse is in a family of five, counting his parents and two younger brothers. His brothers go to Mallard Elementary, the same as Jesse did when he was their age. He's been drawing since he was 8 and has a natural talent for it. As a result, he's extremely talented and his dream is to create video games or draw concept art for video game companies.
Reesie Adams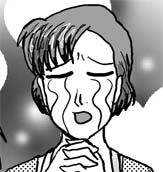 Age:15
Height: 5'8"
Birthday: June 29
Likes: Waiting tables, sports, unique names, sushi
Dislikes: Rudness, being told she has a "boy's" name
Fears: Bugs, losing the family cafe
Dreams: To be an actor
Favorite Subject: P.E. and Drama
Fun Facts:
~ Easily makes friends, but doesn't like a lot of friends
~ She one day hopes to be a famous broad way actor and maybe star in a movie
~ She cries at books/movies/TV shows but doesn't like anyone to see her crying

Biography
Reesie is the loving older sister. She dotes on Erik so much that he can't stand it sometimes. She tries to help him out and argues for his side when their parents won't let him do/have something, unless its not good for him. She's very popular with the guys at school because she is pretty, smart, very out-going, and athletic, but she doesn't want a boyfriend that will "distract her from her studies". She's very dedicated to her school work, and is willing to go the extra mile in order to make it into a good medical school.
She adores Connie, and thinks of her like the little sister she never had. When Connie is having some relationship problems, Reesie is more than willing to help and offer advice (though she's a bit biased in Erik's favor)
Lucy Adams
Age: 6
Height: 3'8"
Birthday: March 16
Likes: My Little Ponies, Princesses, spending time with her "Big brother" and "Big Sissy."
Dislikes: Bed time, broccoli
Fears: The dark
Dreams: Of being "just like Big Sissy"
Fun Facts:
~ Her favorite color is blue because that's the color of Erik's eyes
~ She completely adores Erik and cries when she has to leave him
Biography
Because her father and Erik and Reesie's mother mutually agreed to split up, her father was able to maintain a good relationship with Erik and Reesie. As a result she is a big part of her older siblings' lives and is very close to them both. Though, overall, she gets along with Erik the best, resulting in a very close bond between them.
Nick Barnes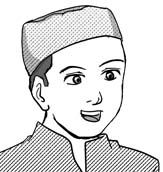 Age:28
Height: 5'11"
Birthday: January 8
Spouse: Anne Barnes
Likes: Cooking, shooting pool, cold weather
Dislikes: Burning food, being late
Fears: Not being a good father to his future children
Dreams: To be a gourmet chef
Fun Facts:
~ He's been married for five years
~ Anne was his high school sweet-heart
~ Zeke is his best friend. They hang out a lot when they're not working at the Estate

Biography
Nick has worked at the estate for seven years. He was hired at 21 and because of the pay increase that came with the new job, he was able to save enough money to pay for his and Anne's wedding in two years time. He was hoping to become a gourmet chef and get a job working at some high end restaurant before he settled down to have kids. But he hasn't caught a break yet and he's concerned if he waits until he gets his dream job he'll be too old for kids.
Ezekiel "Zeke" Robbins
Age:23
Height: 6'0"
Birthday: February 16
Spouse: Marie Robbins (At the beginning of the comic he is engaged, but they eventually get married)
Likes: The outdoors, landscaping, driving his motorcycle
Dislikes: Rain, movie adaptions of books
Fears: Losing any of his friends, especially Simon
Dreams: To be Estate Manager so he can buy a house for Marie and their future kids
Fun Facts:
~ He was hired 2 years before Simon was made Estate Manager. He's been the gardener for 3 years
~ Simon was his close friend until Thomas died, then Simon started pushing him away. But he refuses to give up on their friendship
~ He calls Simon "Mona" (as in Mona Lisa) because he knows it irritates Simon. Other nicknames he uses for Simon are "brat" and "kid."

Biography
Born and raised in Dolores, Zeke worked in landscaping once he graduated high school. At 20 he was hired as the head gardener at Paoli Estate where he met Simon. Around that time he also met Marie, and spent afternoons telling Simon about her. He thought he and Simon had become really good friends until Thomas' died and Simon started actively distancing himself from everyone at the estate, especially those he'd been friends with. Zeke doesn't know why, but he's determined to be Simon's friend anyway, especially since he can see he's hurt, lost, and confused. Zeke knows Simon needs a friend now more than ever, even if Simon doesn't realize it yet.